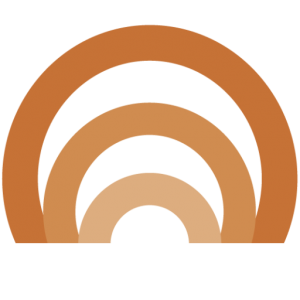 About Sunset Trading & What Sets Us Apart
Back in 1992, Sunset Trading started to grow and become one of the most respected leaders in home furnishings throughout the industry. Our company offers wide selections of dining room furniture with tables, pub tables, extending with built-in butterfly leaves, dinettes, chairs, stools, buffets, servers, the list goes on and on. All finished in beautiful woods from Oak, Cherry, Walnut, Pecan, all lovingly crafted with an emphasis on detail and design. But not just dining rooms, we also carry bedroom furniture and matching sets, living room furniture, and sets comprised of reclining, slipcovered, modular, sectionals, swivels, and sleepers. We are constantly striving to find the best quality creations, designed by craftsmen that meet today's discerning tastes.
Everything we do is to provide our customers with the most creative designs for the home, at the best available prices. At Sunset Trading, we strive to provide unique combinations of styles, selections, craftsmanship, and quality, all at an incredible value and unsurpassed customer service. Our sales staff, customer service, and warehouse are knowledgeable, friendly, and always willing to answer your questions. We put care and attention into every detail to meet our high standards, which makes the name Sunset Trading synonymous with the best and highest standard in customer satisfaction and dedication in the industry today.
We Have The Answers
Sometimes you have questions about our furniture and can't find it on the product page. Whether it's about assembly or you need more information of the materials used, type of finish or you didn't see the form for requesting a fabric swatch or wood sample. Or you just feel more comfortable speaking to one of the salespeople to get a better idea. Feel free to use the form below. If your question is about a particular item, please include the SKU# of the product in your message so we can have that information ready to go over and help provide answers.
Contact Sunset Trading for any and all questions. Request a replacement or missing furniture part. Find out specifics about furniture when you need more information not readily available on the products page. Simply fill out the form below to contact us and remember to include any SKU #s so we can make sure your message gets to the right person who can respond back to you quickly after doing the research on our end.
Quick Contact Form
For any and all questions, simply fill out the form below. Questions about furniture, please include the name and SKU.
Replacement Or Missing Parts
Fill out the form below, include the SKU and name of the furniture. This helps us find what you need quickly.
Frequently Asked Questions (F.A.Q.'s)
Below are answers to some of the most commonly asked questions.
If you still cannot find an answer, please reach out to us.
We will be happy to answer all of your questions.
Are We Open To The Public?
Sunset Trading is not open to the public. We are a furniture warehouse and distributor to our dealers. 
Looking to buy?
When looking to purchase furniture from Sunset Trading, you can do a web search for a local dealer or contact us and we will give you a list of local stores in your area.
Where Are You Located?
Sunset Trading is located in Manchester, New Hampshire
When Is The Best Times To Call?
We are on Eastern Standard Time (EST) and the best times to call are
Monday – Thursday: 8 am – 4:30 pm
Friday: 8 am – 2 pm
How Do I Become A Dealer?
Go to "Become A Dealer" page and fill out the form. Once we receive your request, a Sunset Trading representative will be in touch. For online stores, our director of e-commerce will be in touch.
Can I Order From You Directly?
Only Dealers can order Sunset Trading Furniture directly from us. 
To order our furniture see "looking to buy" for more details.
Who Do I Call For Parts?
If you are missing a part or hardware, we suggest contacting the dealer you purchased from first as they may have the part available
Other options are to submit a request (email) for the missing part or call us directly. All contact information is in the footer below.